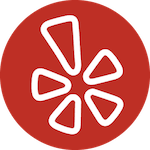 I started with Barrett back in Dec. 2018 for 6am session and I enjoyed my training - and that say a lot as I am not a morning or a gym type of person. The first week was rough but Barrett was there to motivate me. I tried a few different personal training places before and I am glad I found BW personal training. Like many of his client stated - , Barrett is extremely knowledgeable, highly professional, excellent at tailoring the training to each individual client. He's very friendly and personable guy. His gym is clean, well-organized and up-to-date equipment. Unfortunately I have to stop training due to my hectic work schedule - nothing to do with Barrett. There no way I can get my ass up for 5am gym session and get to work at 6 in Irvine ...But I will return once thing calm down. I miss going to BW. Thank you Barrett for being a great trainer!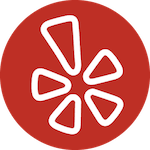 I've been training at BW Personal Training for a few years now and absolutely love it. Barrett is a great trainer, and I just recently have gotten the chance to consistently train with Natalie. She is incredible at pushing me to dig into my competitive side to be my best and get the best results. She helped me with setting fitness goals for myself and has worked with me to target those goals in training sessions. There hasn't been a single session that I have left their gym feeling like I didn't get the most out of my workout. I feel excited going into each training session with her as I know she will do everything she can to help me improve each time. I would highly recommend BW Personal Training to anyone and everyone!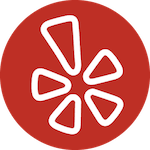 Very knowledgeable and patient. Always prepared, my workouts move quickly and are challenging. They make it so I don't have anything to worry about other than my workout. Another huge positive is their availability. If I have questions or concerns they are very attentive and always monitoring my progress and form.. BW is perfect for the beginner or the advanced athlete. They tailor each workout to the individual need of their client. They have given me the confidence in the gym that I lacked before. Thanks so much.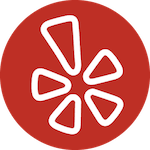 Barrett and Natalie have been great to work with. Each client is designated a portion of the gym to work out and the pace is perfect along with a super friendly environment. Barrett works around injuries and is careful to not exacerbate any. Workouts are never boring as exercises are targeted yet mixed up for every session.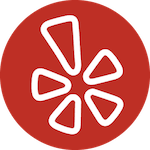 Natalie and Barrett are great motivators and keep your workout fun and interesting. I enjoy the small classes which are usually just myself and a couple others. This keeps it pretty personalized and you learn lots of different ways to use weights. They are accommodating and able to modify an exercise if it bothers a particular muscle. I come usually 2x a week and always feel good after my session.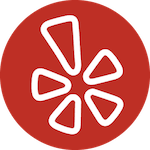 I highly highly highly recommend BW Personal Training. Here are some of the things I love about this gym.
Barrett and Natalie are incredibly nice people. I've only worked out with Barrett, but everyone that walks in is greeted and there is a great vibe throughout the gym.
All I have to do is workout. All the thinking is done by Barrett. There is no waiting for machines, adding/removing weights, trying to think of what I want to do next - he handles all that and it saves a ton of time. He will also keep an eye out to make sure my form is okay and I don't cause myself injury.
The workouts are always different, interesting, and challenging. One workout with Barrett is probably equivalent to about 3 or 4 workouts I'd do on my own.
The equipment is new and the gym is very very clean.
Parking is super easy. No parking structures or waiting for a spot - huge time saver Give them a try, you'll be happy you did!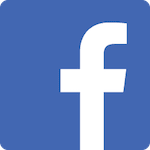 Barrett always mixes up my work out, modifies appropriately for my previous injury and pushes me each hour.
I enjoy how he runs good sessions and has all the equipment he need to provide effective workouts. Thanx!!!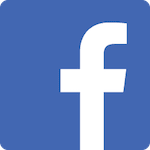 Amazing facility and hands down the best trainers in Orange County !!!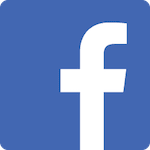 Barrett is an awesome motivator and trainer. When I get back to Huntington Beach I'll be chasing him down. Great guy!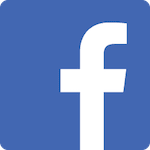 Barrett has been helping me train for years stoked he has his own spot now. The gym is good sized and has everything I need and more!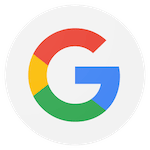 I have to leave a review for my favorite place to go during the week.
A small preface, I sustained a back injury from weightlifting in 2016 and had surgery in 2019 to relieve the pain of the disc bulge that had left me sidelined. Got back into weightlifting this year, April of 2023.
I reached out to Barrett around July to help ensure my form was good and I was training properly. Although squats and deadlifts are never to be part of my regiment again, Barrett still helps me find ways to get the full body workout in every week, while avoiding any strain on my lower back.
The atmosphere is very welcoming every time you walk in. There's no thinking involved when you arrive, because Barrett (and Natalie!) has everything ready to go for your full hour.
If you're on the fence about joining, stop thinking about it and just do it!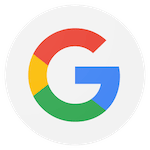 Barrett and his wife are a blessing to our community. I came to them after I sustained a fall injury over 5 months ago, was working with a PT and I could never do the strength part on my own. Barrett followed a strict regimen with me under my PT's advice, I have had an excellent improvement and continue to train. I walked in limping months ago and now I walk in with a smile. Super nice clean, organised place, Barrett knows I prefer one on one training and he does his best to schedule times that work for my crazy schedule. I appreciate this place.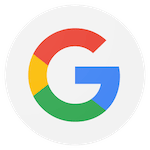 I have worked out with Barrett for 3 years before he opened his own BW personal training center. Barrett is a great trainer and you will never be disappointed. He has a great work ethic and really knows his profession. He will not only work with you to help you reach your goals physically but he is also knowledgeable in all other aspects of personal training and improvement.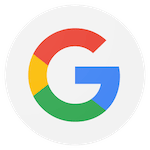 BW Personal Training: The atmosphere is structured in an individualized training area to each specifics. Barrett takes pride in his work training sessions and he is very patient, and encourages me daily to take each challenge specific to my created plan. I have been working with Barrett for a year and am very pleased with my results. Barrett is joyful, respectful, patient and makes everyone feel belong in his studio. I like these values the most about him. I just came out of my training session and felt compelled to write this review. Most folks in this line of business are expert with credentials, what sets Barrett' s training apart for me is he is very flexible with scheduling, caring, respectful, great personality, genuine to work with and just an overall great guy with all his clients. I would highly recommend BW Training!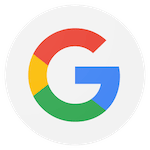 I have been working out with Barrett for a couple years now and I must say that he is the best personal trainer I ever had. Before meeting Barrett, I was very skinny and never ate properly. Now, I have gained a great amount of muscle weight (and confidence), thanks to Barrett's guided weight training and proper dieting. The best part is, he is very flexible and will make sure that your needs are satisfied. He is very easy to reach, so whenever I have any questions, Barrett is always there to quickly help me out so I can continue to reach the goals I set to improve myself.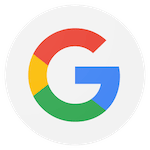 Barrett is an excellent trainer and a great motivator. He takes the time to not only understand your goals, he helps you create and actually achieve those goals. I have a shoulder injury that has been operated on and since being with Barrett for over a year, I have seen marked improvement in my strength and use of that shoulder. He is great and I highly recommend BW Personal Training!

Barrett is the best trainer ever. Take the leap to great weight loss and muscle gain with Barrett in the comfort of his very own personal gym. I'm proud to know Barrett. He will work you hard and in a safe way. Don't want for he New Year!!! Now is the time!

Amazing training! If you have a chance to work with Barrett, you will see results. Patient, persistent, customized. He is tough- and definitely helped me get much stronger and more fit.

We worked out with Barrett for almost a year until we were relocated. Hands down the most fun I have ever had working out. He is focused on the objective all while mixing up the workouts so you will never be bored and will ge great results. I wouldn't hesitate to workout with him again. HIGHLY RECOMMENDED!!!

If you haven't trained with Barrett yet, you are seriously doing yourself an injustice! Barrett is extremely knowledgeable in all aspects of fitness & health, and takes great pride in providing his clients' the tools they need for success. I had the privilege of training with Barrett who helped me succeed in my weightlifting and nutrition goals. He also provided me the necessary tools to help me when I was recovering from some painful shin splints. Barrett and Natalie are the best of the best, go see them now!

My husband and I trained with Barrett for six months in small group sessions. We've both had several trainers of the years. Barrett is absolutely one of the best. We were so impressed with how well her personalized a small group workout. Making sure everyone in the group is working within their boundaries but to their full potential. He has eyes in the back AND sides of his head! He's both fun and knowledgeable. If you're considering training with him I'd tell you it's well worth it.

I have been working with Barrett for a little over 6 months and the results are fantastic. I have dropped body fat and have drastically increased my muscle mass. Barrett knows how to push me to MY limits. I swear to take him off my Christmas list after ever season. I have watched him with several clients in a single session and it is amazing how he can customize a different workout for each person while monitoring all at the same time. If you are serious about getting a complete workout program for whatever reason motivates you, go to Barrett.